Follow the Yellow Brick Road
Thursday, 18 October 2007
Here's a chance to swap your bit part for a major role in the Agile re-telling of 'The Wizard of Oz' for your organisation.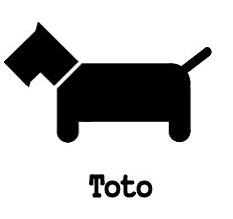 Starring:
You as Dorothy
Agile as the Emerald City
Agile adoption path as the Yellow Brick Road
Session presenters (Duncan Pierce and me) as the Wizard of Oz
See you at XPDay London 2008
I'll be co-presenting 'The Yellow Brick Road' at XPDay London in November. The session will be a self-contained workshop as well as a potential kick-off session for a year-long programme where you will learn about and practice peer-coaching to transform your way of working from suboptimal to agile. You will get the chance to work with peers in similar organisations and draw on a wealth of experiences, from learning how to deal with real problems to brainstorming and selecting effective solutions. We hope to create a setting where you will be able to give and receive support as you apply solutions through an iterative and collaborative process of plan-do-inspect-adapt.
To find out more about XPDay London, go to: http://www.xpday.org/