New Release: The Yellow Brick Road Game Version 2.0
Saturday, 6 February 2010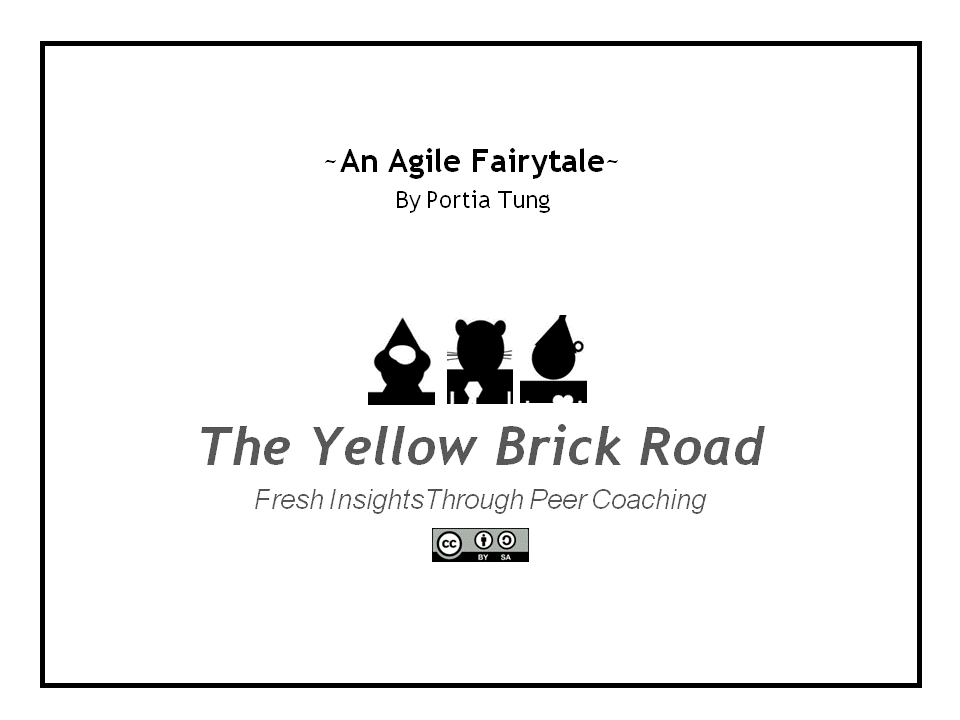 Thanks to all your feedback on the game and your enthusiasm for Peer Coaching, we're pleased to announce the release of version 2.0 of The Yellow Brick Road Game – Fresh Insights Through Peer Coaching.
The headline changes include:
Making the game and session more generic – Not only can you use it to learn about peer coaching for Agile Adoption, you can now use it to learn about peer coaching for any context or domain you wish
Full presentation with speaker notes – The presentation for running the session is now available so that you, too, can run it with ease and flourish at work (and even with family and friends)!
New User Manual – Detailing the contents of the downloadable game kit and further resources about peer coaching
Find out more about Happy Endings with Agile Fairytales. Keep the feedback coming! Happy Peer Coaching!