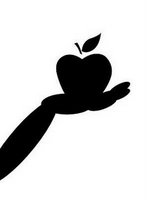 With Spring almost in the air, Agilistas around Europe are getting ready to attend the annual SPA 2008* residential conference from March 16 – 19 in Bedfordshire, UK.
In the Land of Agile Fairytales
Are you baffled yet fascinated by the behaviour of those around you? Have you ever wondered why they do what they do? If you answered 'Yes' to at least one of the questions above, then come join Chris Cooper-Bland and me at SPA on a mini-adventure of self-discovery with help from Snow White and the Seven Dwarves.
This is your chance to learn more about yourself to give you a better chance of understanding others. Think Kaizen Meets Agile Fairytales.
This is the second themed session in the Agile Fairytale series, beginning with a game of Snow White and the Seven Dwarves Game to help you identify the characters who interest, trouble, confound and/or confuse you most at work.
Once you've developed new or more in-depth insights into your own character, you will be able to choose from one of four techniques to help improve your personal effectiveness. See here for more details on the session.
I'll also be helping out with Chris Matts's session on Real Options. He reckons learning about Real Options will change the way you make decisions forever. Come along to see if he's right or wrong.