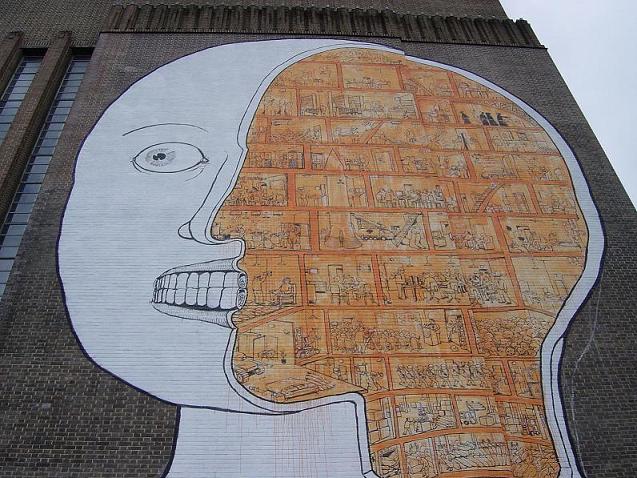 Last Thursday saw yet another successful event organised by the IIBA UK Chapter. Based on personal experience, I knew the events to be well-attended. What I wasn't expecting was a turnout of more than 200 people, coming from domains as varied as midwifery to investment banking.
Building BA Communities
The evening began with a warm welcome by Gill Reed, Frontline Support Manager from Barclays Bank. Gill was followed by David Avis, Senior BA at Barclays Bank, who gave a heartwarming presentation on 'Building BA Communities'. David recounted the tale of 'Incredible Edible Todmorden' (scroll to the bottom of the home page for their vision and goals), the story of a small town in England who took it upon themselves to grow vegetables to share with everyone. The "Incredibles" are those who give a bit of their land (such as a patch of in their front garden) for public vegetable growing as well as those who give their time to do the gardening. The "Edibles" are the tasty vegetables of their labour. Wow – what a great idea! And it works!
Tips for Building BA Communities
David's tips include:
Just start
Facilitate, listen, synthesize
Raise awareness
Set momentum
Co-ordinate
Empower others
Make some time
Work on the most important thing to you
Collaborate
Look for synergies
Volunteer and share
Encourage others.
The essence of David's talk is this: To build a community, you need a bunch of people enthused about the same thing and who want to do something about it. Amplify David's tips by using them to build any community you wish. Download David's presentation here.
Agile in a Nutshell
I was next up to present 'Agile in a Nutshell', an interactive presentation designed to transform an audience into participants. A number of people had told me beforehand that they were intrigued by how I was going to fit Agile into a nutshell. Based on the positive feedback of the session (and the acceptance testing at the end of the session), we'd managed to do this – thanks to the help of an enthusiastic and attentive audience.
I distilled what I knew about Agile based on my knowledge and experience into 5 principles + 5 values.
The 5 Agile Principles
#1 Deliver Value – Be value-driven! Both business value and personal values.
#2 Respect for People – People are at the heart of any process. People make things happen. The quality of deliverables is a product of the team.
#3 Eliminate Waste – Beware! If you're not adding value, you're most likely producing waste.
#4 Continuous Learning – Be open-minded. Reflect often to keep learning.
#5 Continuous Improvement – Be better than you were yesterday every day. Identify actions from your learnings. Take baby steps.
The 5 Agile Values
These are the 5 XP Values of: Communication, Simplicity, Feedback, Courage, Respect. Put your own agility to the test by doing this short exercise.
Agile is much more than a methodology. It's a mindset shift. Most important of all, Agile's a party and everyone's invited. Share Agile with colleagues, friends and family!
Download 'Agile in a Nutshell' here. Watch the presentation on YouTube: Part 1 | Part 2 | Part 3. Thanks to Simon Ward for producing the video!
If you liked my presentation, you'll love this…
If you liked the style and spirit of 'Agile in a Nutshell', you'll love XP Days Benelux 2010 (25 – 26 November) in Eindhoven, The Netherlands. It's a conference jam-packed with highly interactive and experiential sessions. Get one quick, while there are still a few tickets remaining! And bring your friends!
The Grand Finale
James Archer, IIBA UK Events Organiser, concluded the evening by emphasising the importance of keeping an open mind and keep learning. Last, but not least, he showed us a moving video on behalf of Cancer Research to help us decide whether or not to donate as part of our appreciation for this free event. Barclays Bank promised to double the first £1,500 donated by the attendees so I hope we raised lots of a money for a great cause!
Upcoming IIBA UK Chapter events
I'm looking forward to the next event already. Visit IIBA's website for information of upcoming events. Better still, show your support by becoming a member!