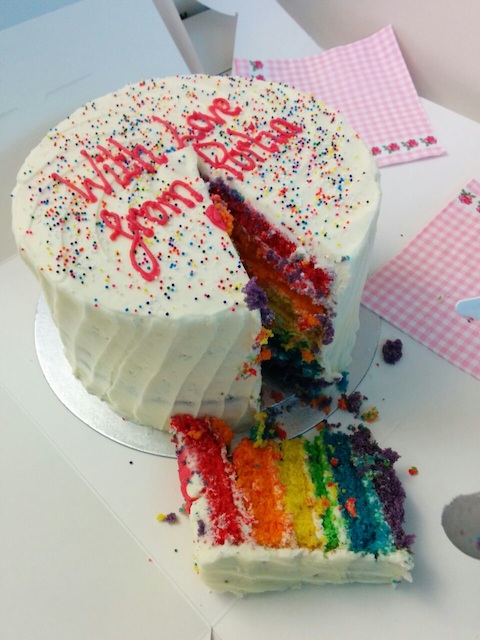 I'm a September baby and this year, I treated my friends at work to the most scrumptious cake I've ever seen. What better way to remind us of transformative journeys along the Yellow Brick Road than with the Rainbow Cake by Hummingbird Cafe.
Folks ummed and ahhed at the sight of the multi-coloured layers of this beautiful cake only to be further and pleasantly surprised by the bubble gum flavoured icing as they savoured their slice.
"If I still wrote software, this would be the kind of software I'd create," I mused, drunken on sugary goodness.
"Don't you think that would smack of over-engineering?" remarked a fellow cake-connoisseur.
Of course, what I really meant to say is that I marvel at the thought of creating something so thoughtful and thought-provoking as the Rainbow cake. A work of exquisite (and, optionally, edible) beauty that would brighten the world and remind us of what passion, creativity and craftsmanship can produce.
All this serves as a timely reminder that we need to live our dreams to make them come true.
Here's to enjoying the rainbows on your journey of a lifetime. Happy Birthday one and all!