Wowser!
As Cinderella said to the Prince, "Better late than never." The fact is, I actually published my 30 Day Challenge deliverable 22 hours ahead of schedule! I've released a sneak preview of the top secret project I've been working on.
Get your first glimpse of it here on Leanpub. Amuse-bouche, amuse-toi!
The official launch of the full adventure will be on 6 June 2012. Happy glimpsing until then.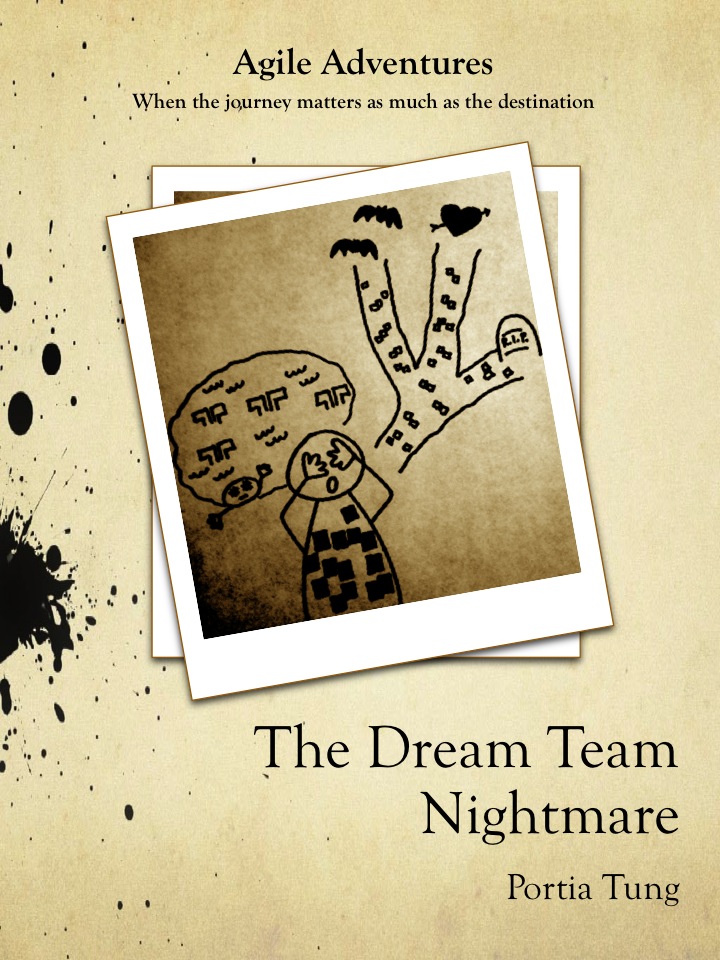 Special Thanks
This book would not exist if it hadn't been for the huge support from everyone who has encouraged me to keep writing and gave me the gift of feedback as well as advice when I needed it most.
Special thanks to the following daring Agile Adventurers:
Dan Talpău, Monika Koscian, Staffan Nöteberg, Steve Hollings, Antti Kirjavainen, Thorsten Kalnin, Alissa Fingleton, Chris Bird, Benjamin Tung, Maya Tung, Adrian Tung, Dyan Corutiu, Maria Bortes, Tamas Jano, Ioana Jano, Chris Hogben, Simon Parkinson, Sandro Mancuso, Pete Thomas, Mazda Hewitt, Vera Peeters, Jenni Jepsen, Yves Hanoulle, Steve Holyer, Clarke Ching, Phil Trelford, Graham Lee, Markku Åhman, Kevlin Henney, Eoin Woods, Simon Brown, Nat Pryce, Jens Hoffmann, Chantal Ellam, Sara Lewis, Sharmila Sabaratnam and Steven Smith.