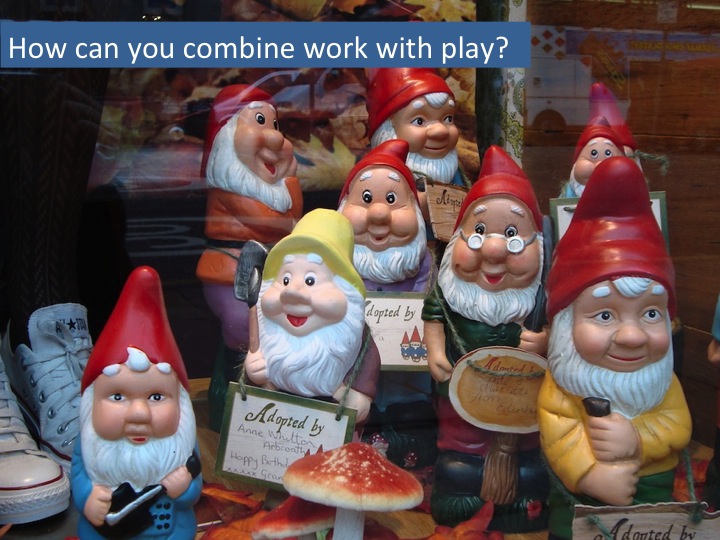 "Screw work let's play!"
Do you sometimes wish you could goof off work and play? I've been invited to present "The Power of Play" at GOTO Copenhagen on May 23.
Join us in a playful presentation where we'll explore why play isn't just essential for creativity and innovation, but crucial to our survival and overall well-being. We'll begin with the definition of play followed by an exploration of why we play and how we play. We'll investigate the relationship of work and play and demonstrate how, instead of being mutually exclusive, both are necessary for personal and group creativity and achievement. We'll finish off with useful guidelines for bringing more play into your life. And if you play your cards right, you'll leave with plenty of ideas to achieve your recommended daily amount of play!
It's not how good you are, it's how good you want to be!
If you'd like to come along, then there's more good news! You can now take advantage of a speaker referral program, get a discount AND GOTO will make a donation on your behalf to "Computers for Charities".
All you have to do is:
Register for the conference here.
Enter the promotion code: tung1000.
Make your purchase.
Hey presto! You've just saved DK 1.000 AND GOTO will make a donation of DK 1.000 to a charity.
Can signing up for play get better than this? I'm sure we can think of something…
Meanwhile, looking forward to playmaking with you and your friends at GOTO Copenhagen in 2012!