XPDay London 2008: A Retrospective
Sunday, 14 December 2008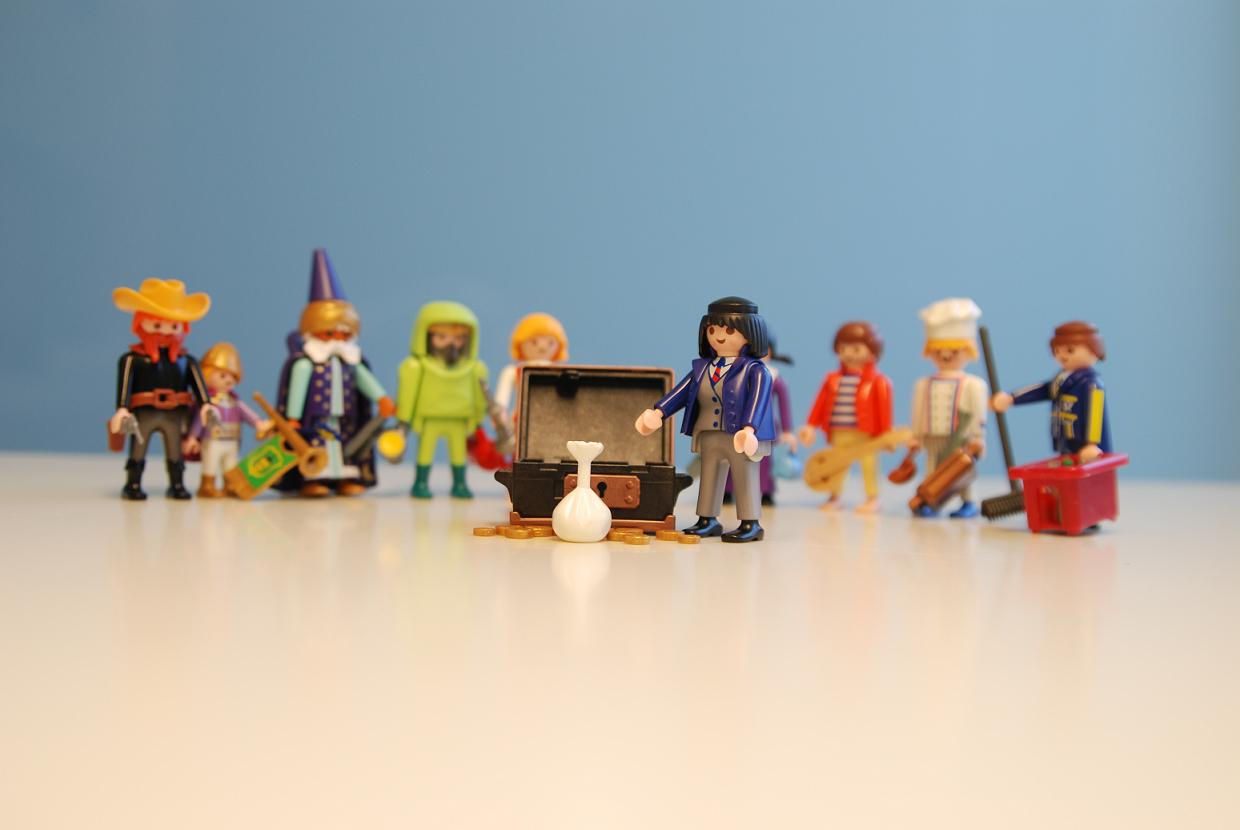 What Went Well
Team Compensation by Vera Peeters and Yves Hanoulle: I attended the rehearsal session by Vera and was 'WOWed' by the excellent use of Playmobil to illustrate the impact of a maladjusted reward system on team behaviour. This session is a definite MUST-SEE workshop if you get the chance!
Coaching Self Organisating Teams by Joseph Pelrine: Joseph compares team performance with making chicken soup. There are 5 possible states to the Heat Model: Burning (results in team burnout and death marching), Cooking (ideal temperature for continuous improvement), Stagnating (discipline is lost and bad behaviour begins to fester), Congealing (team gets too comfortable to achieve and bad habits become the norm) and Solidifying (control takes over and change is no longer possible).
The Real Options Space Game by Pascal Van Cauwenberghe and me: Pascal and I tried out version 2 of the Space Game board and materials with 18 intrepid adventurers. Thanks to the feedback from Vera during our rehearsal session, Pascal and I improved our pair presenting on the day. Find out how one participant, Al Priest, has been applying Real Options.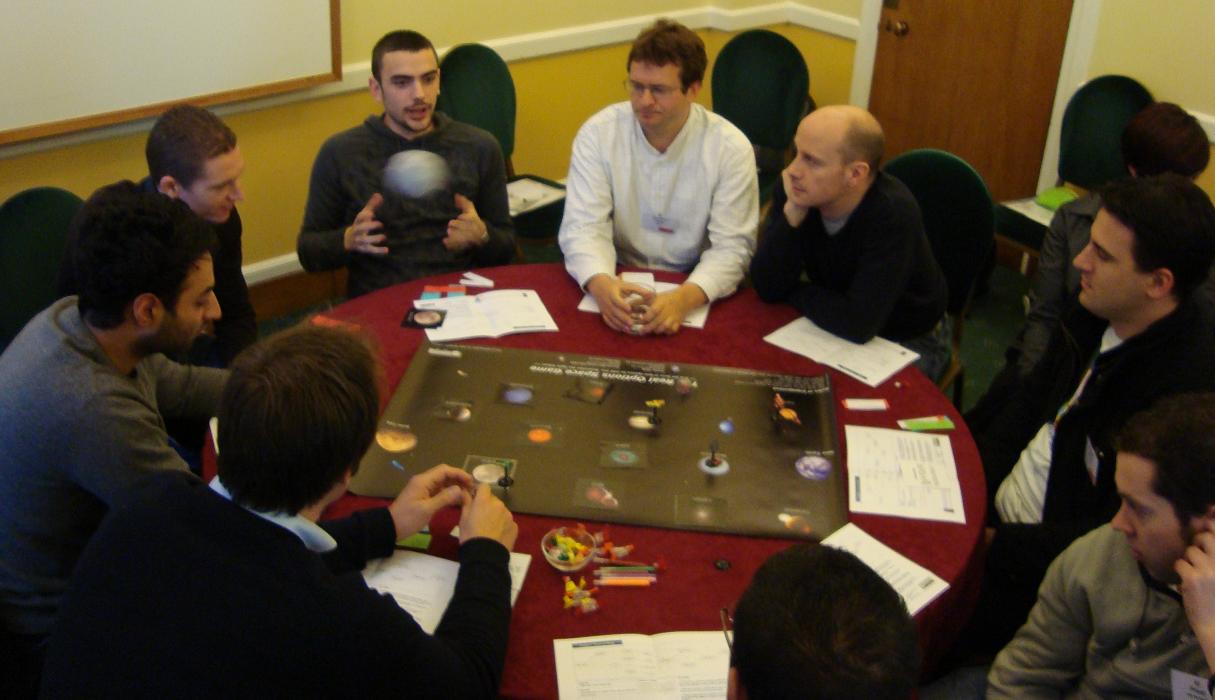 Open Spaces: Although I was unable to attend any, the feedback from other participants were positive on the whole. It's always good to see active participation and exchange of ideas among practitioners! I look forward to participating in Open Spaces next year.
The Yellow Brick Road Revisited (aka The Road to Agile Adoption through Peer Coaching) by Duncan Pierce and me: This was a session Duncan and I presented last year at XP Day London. The intention was to create a ongoing network for Agile practitioners to help one another through adopting Agile. Thanks to Douglas Squirrel and Simon Woolf for their Lightning Talk on their peer coaching experience as a followup to the session!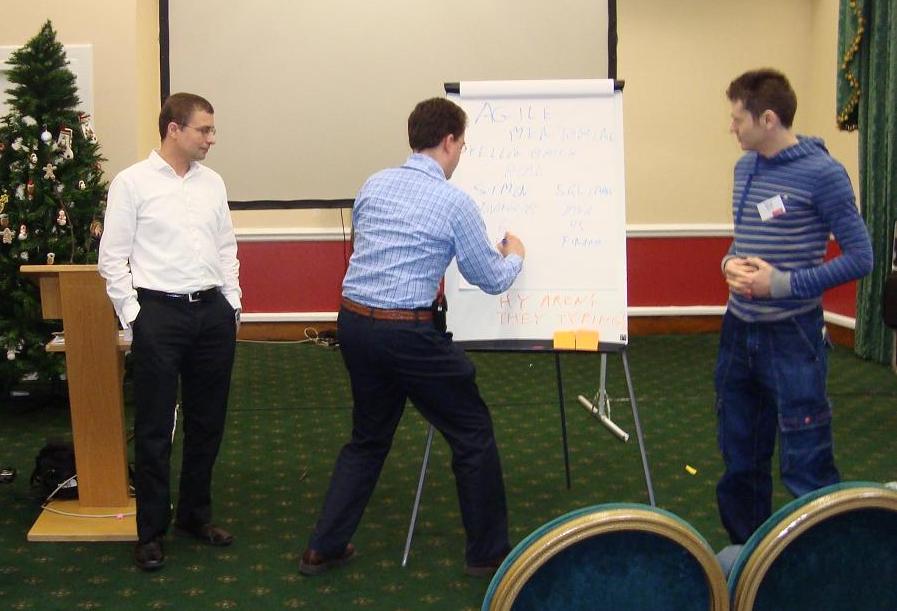 Complaints with Recommendations
One of my main reasons for attending XP Day London this year was to hear David Stoughton give a talk on User Stories, Agile Analysis and Business Value. I know that many others wanted to attend his session too but missed out, so it would be great to schedule such sessions as a keynote for next year.
There were 4 scheduled sessions on the afternoon of Day 2 of the conference when there was only one scheduled session in the morning. It may be an idea to spread out the scheduled sessions more, especially when speakers were available to do so. This would give people Real Options.
In my experience, catering is one of the most important things to get right at any conference. Tasty meals and snacks would have made the conference more enjoyable.