The Team Manifesto – Part 2
Wednesday, 15 April 2009
Leverage the Wisdom of Your Team (Duration: 15 – 30 minutes)
Now we have our team values and the team's definition of Quality, we're ready to create our team manifesto out of two A0 posters. A team manifesto should be created by the team for the team.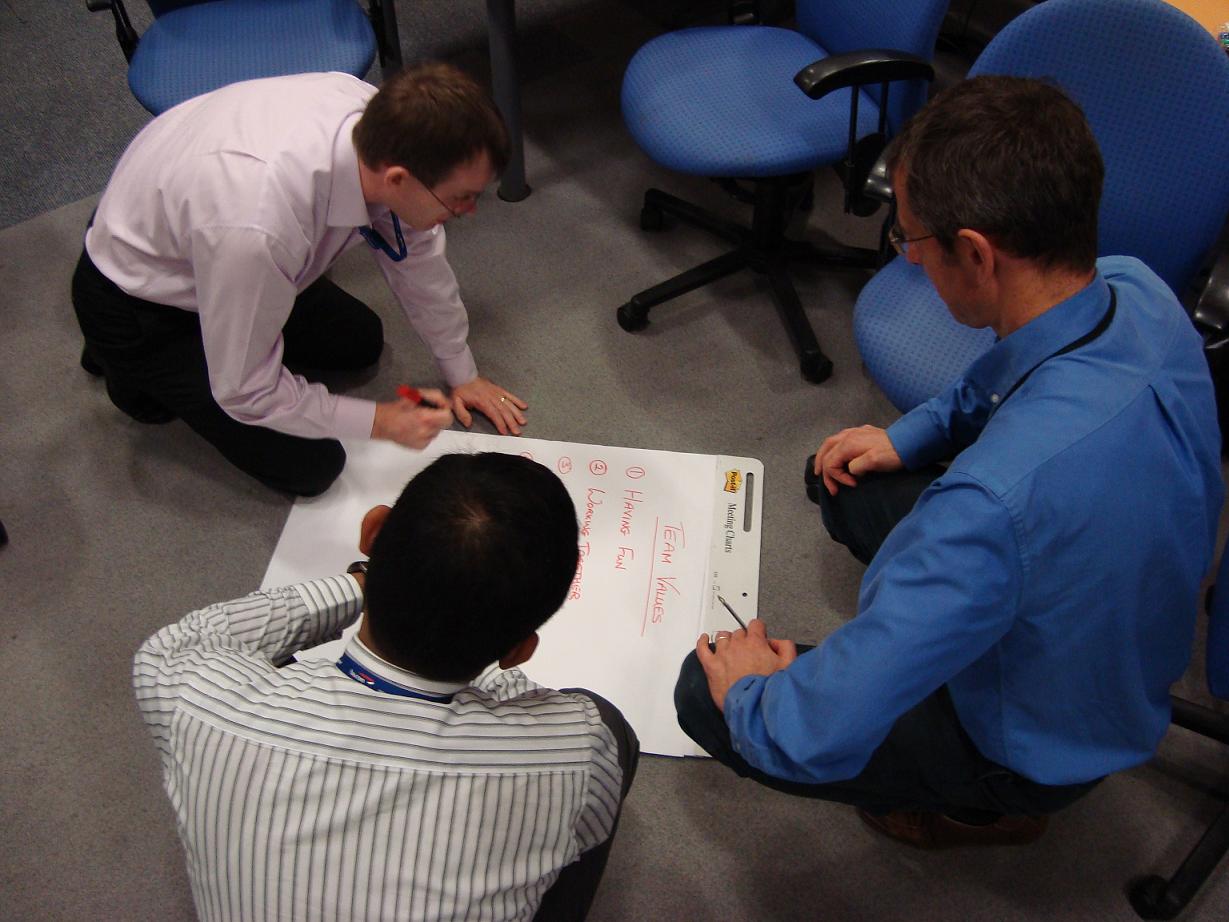 Ask the team to divide up into two groups, one to produce the Team Values poster and the other for the Quality definition poster.
Give each group 10 minutes to produce their poster. Tip: Ensure the posters retain the order of the original lists of team values and Quality.
Ask the team to post up their poster side by side in the teamspace. Tip: Find a place that is visible from everyone's desk and, ideally, to passers-by. This serves as a reminder and declaration of the importance of the manifesto to the team.
Invite everyone to affirm their commitment to the manifesto by signing below each of the posters. Tip: If certain members are reluctant to sign the posters, find out why. It may be that the team needs to revisit certain points on the posters until they come to a consensus. We suggest adjusting your facilitation style to increase the involvement of those people during the subsequent discussion.
Why the manifesto works
It harnesses the collective wisdom of the team. Collective wisdom is an increasingly well-recognised approach for helping disparate groups to find solutions, gain buy-in, resolve conflict and increase respect for one another through shared knowledge.
It's self-enforcing. Refer back to manifesto the regularly. Since the team came up with it, individuals are more likely to behave responsibly and encourage others to do the same.
We strongly recommend asking everyone to affirm their commitment by signing the manifesto.
Sixty minutes later and we've created our very own team manifesto. Smiles everywhere.
The team stands back and gazes in silence at what we've achieved.