Agile Fest 2010
Sunday, 7 February 2010

Going Agile
The second ever Agile Fest, short for 'Agile Festival', took place last Tuesday in the UK. Agile Fest is an annual internal event run by one of emergn's clients to promote awareness of how and where Agile is being used within their organisation as well as to create an opportunity for 1-2-1 networking and community building.
Fun and Games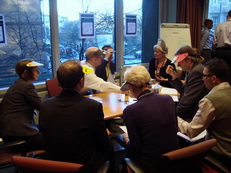 The event atttracted an exceptional turnout, with more than 250 visitors dropping in and taking part in the 3 hours it took place. The festival consisted of 12 stalls, with topics ranging from Planning Poker and Agile First Aid to Evolutionary Design and Distributed Teams. Each stall was run by internal Agile enthusiasts, with support from emergn's coaches, giving practical advice on and demonstrations of Agile Principles, Practices and Techniques.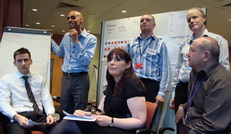 It was super fun because it gave me the opportunity to work alongside the client and a bunch of emergn Coaches, first in preparing for the event, then in mingling with the participants. Can I sum up the kinds of people who attended the event in 4 words? I think I can. It's 'Curiosity' and 'Willingness to Learn'. These are essential traits for an organisation serious about delivering more value to their customers.
Organising the Organising and Giving Back
The organisation of Agile Fest in itself was an example of agility in action. The event was made possible only by the incredible creativity, contribution and collaboration from both the organisers and the participants. Great thoughtfulness had gone into the event, such as handmade badges and a homemade cake sale which raised £300 in sales for the Haiti Relief Fund (which the organisation is doubling!). My tastebuds tell me Collin's special carrot cake with coconut shavings had something to do with how much we raised!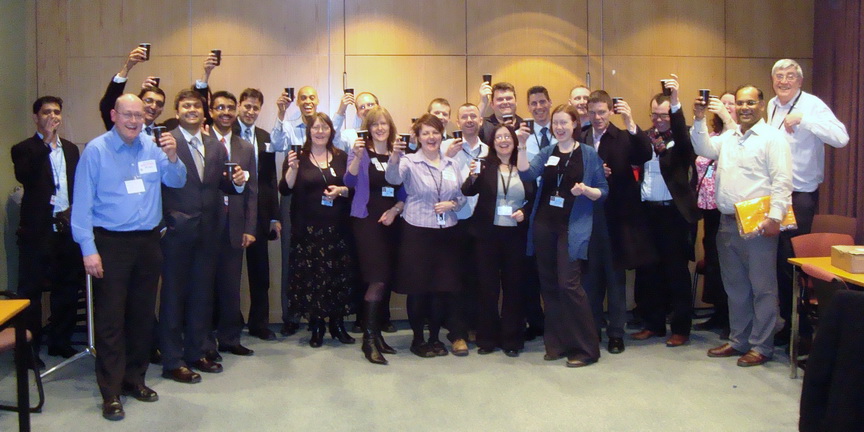 Most Memorable Moment
The fantastic turnout and number of compelling questions asked is evidence of what transforms an organisation from Good to Great. How are you going to add value at work and beyond this week?