Sincere Seekers in Search of True Love
Saturday, 14 February 2015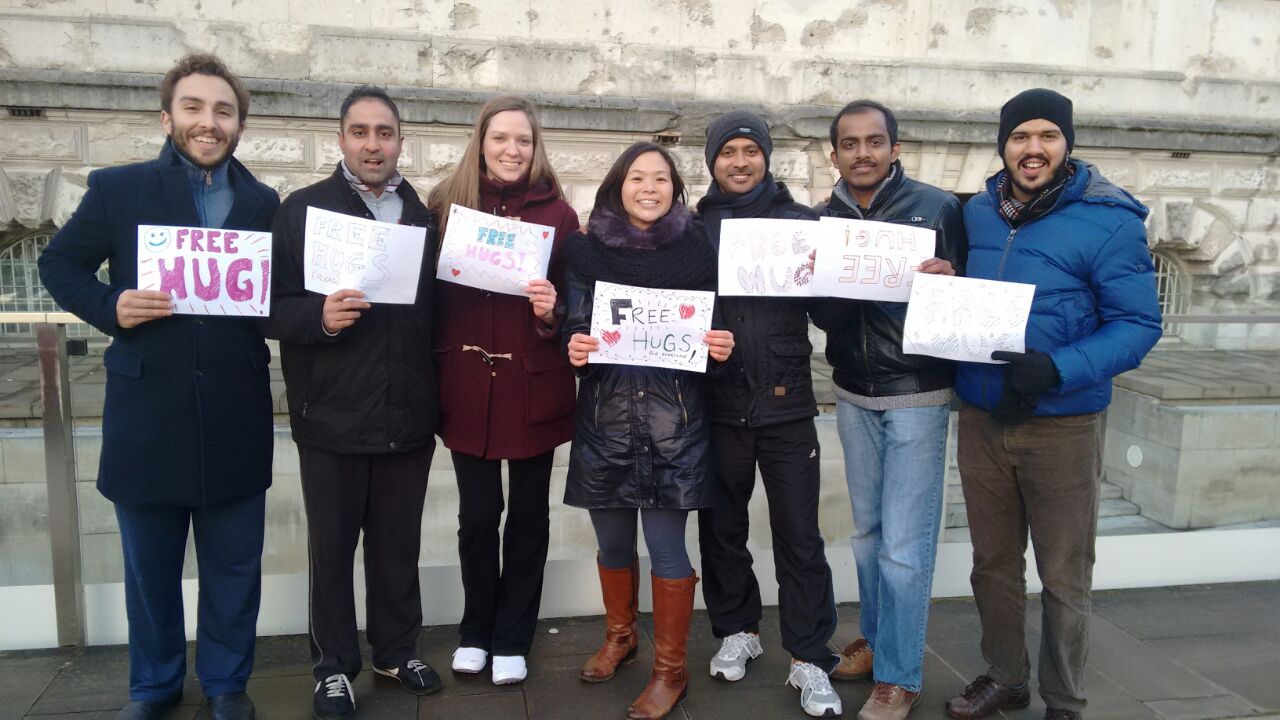 Years ago, I made a wish. A wish that one day, I'd be brave enough and mad enough to take part in the movement that is taking the world by storm, or should I say love? I'm, of course, referring to the Free Hugs Campaign started by one man in an attempt to reconnect with humanity.
I first came across "free hugging" during a visit to Helsinki back in December 2008. It was a bitterly cold winter, the kind that made you worry about losing a toe or two if you spent too long stomping the white pavement on your own.
I was wandering around the city after a jam-packed day of Agile training and who did I find beaming with warm smiles and arms wide open towards me but two young women at the train station?
Incredibly, these two young women were offering free hugs. To anyone and everyone.
A Wish Come True
After 6 long years, this random wish of mine finally came true. On Sunday, 18 January 2015, to my great fear and delight, I was offered the chance to give free hugs to the people frequenting Pimlico (home of Tate Britain) on a chilly winter afternoon.
And in spite of of the butterflies in my tummy screaming "No!!! Don't do it!!!", I knew my time had come. To connect with the rest of humanity like I've never dared to but have always longed to do.
Together with a bunch of well-wishing strangers in search of inner peace, I stomped the pavement and offered free hugs to anyone and everyone.
Between us, we hugged over 80 people in under an hour and didn't get arrested.
For me, the most remarkable takeaway from that experience is that I learned more about what it means to be human in those 60 minutes than I have in my lifetime so far.
I learned that strangers can be kind and generous. That most of us want nothing more than to connect with one another. That we're all in search of true love and when we find it, what better way to celebrate it than with a hug?
Happy Valentine's Day!