Andon du Jour – London Underground Part Deux
Friday, 28 December 2007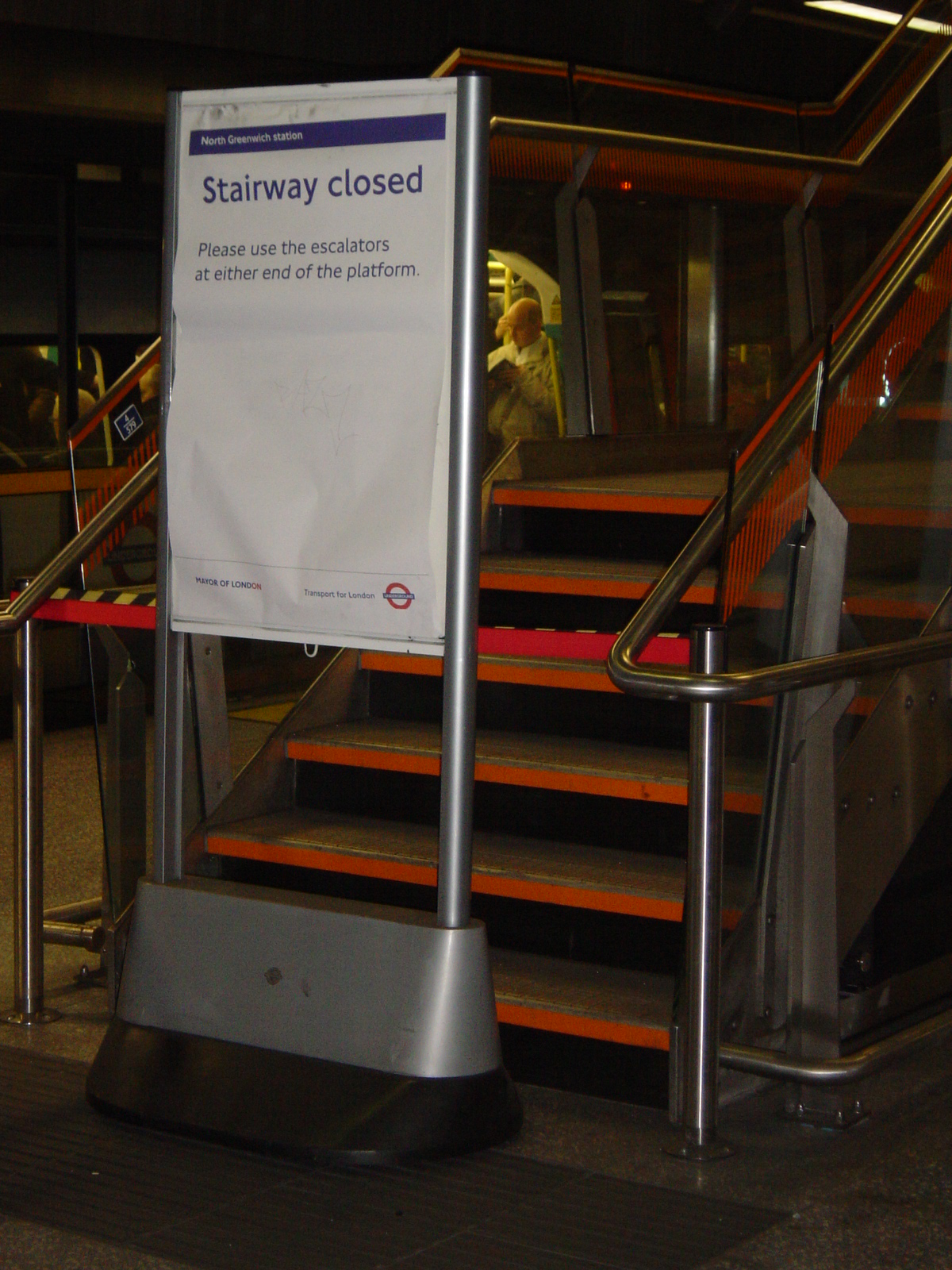 It seems the topic of the London Underground has struck a chord with many readers. Unfortunately, it's not so much a symphony as irritation caused by chafing after a day out on the beach.
And so I decided to contact London Transport regarding the mystery of the closed staircase.
Here is their response sent on 23 December 2007:
'I'm sorry for any problems this may have caused you. I've spoken to the Duty Station Manager responsible for North Greenwich and he has explained the following to me. The staircase was closed on health and safety grounds due to a customer incident. The management team along with our contractors, Tube Lines, are currently investigating and hope their proposed plans will mean the staircase can be used once more.'
The seemingly helpful Customer Service Advisor, let's call her Susie, closes with:
'I hope you find the above information helpful and once again please accept my apologies for any inconvenience this may cause.'
It's possible that her apology is genuine, heartfelt even, but I just don't feel the love. I don't sense she really cares. If I were Susie, I would have:
Provided an estimated date on which the issue will be resolved (and if I didn't know, I would find out since I should know);
Let the customer know that I'll keep them updated with the progress of the handling of the issue;
Find out the full impact the closed staircase was having on the customer since the information may influence the speed at which the issue needs to be resolved.
But Susie didn't do any of that. Most people would have given up after the first email. I suspect Susie was hoping I was one of those kind of people. I mailed her back requesting more information:
'Many thanks for your reply. As the staircase has been closed for at least 3 months, are you able to provide an estimate on when it will be re-opened? We use the station daily and have not seen any signs of inspection going on.'
Credit to Susie, she responds back:
'Presently we can't estimate an accurate timescale however, as soon we have a definitive date I will duly let you know.'
Dear Reader, rest assured I, too, will duly let you know. The good news is that we have a lead. Tube Lines. They seem to be the impediment du jour. That's consistent with the information from the station manager.
Meanwhile, should you have any concerns regarding London Transport, don't hold back. I'm sure they'll be glad to hear from you. Let them know what you think. You can reach them at: Customer.Services@tube.tfl.gov.uk.
Hate something, change something, make something better. It's unlikely you'll make it worse.