Agile Fairytales at AYE
Tuesday, 4 November 2008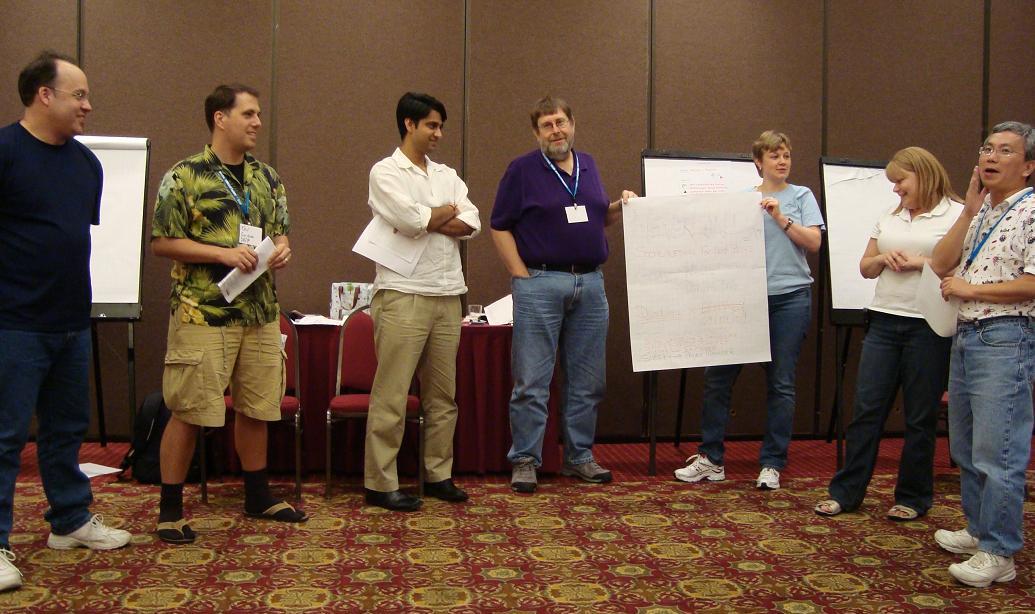 Last night saw the largest gathering ever to attend Mirror, Mirror on the Wall… Why Me?, an Agile Fairytale session on improving personal effectiveness, created by adults for everyone. More than 20 people converged to learn how to create their own happy endings on Day 2 of the AYE Conference in sunny Phoenix, Arizona.
Rediscovering the lessons we learnt as children but have since forgotten
We began the session with a speed retelling of Snow White and the Seven Dwarves – a story of murder, intrigue, passion, poisoned apples and, of course, an Evil Queen. It was great to see sceptic-looking faces brighten with smiles as the story unfolded. The room soon filled with laughter at the thought of Sneezy being a friendly kind of dwarf who's creatively efficient because he's allergic to work.
You can read more about the Snow White and Seven Dwarves Game here. The game and all related materials are freely available under the Creative Commons license. You can also download the game and play it for free* with your team, family and friends.
If you're an avid Agile Fairytale game player, you can read about the experience of your British Agile Fairytale counterparts and see how they fared.
Making Money with Agile Fairytale Projects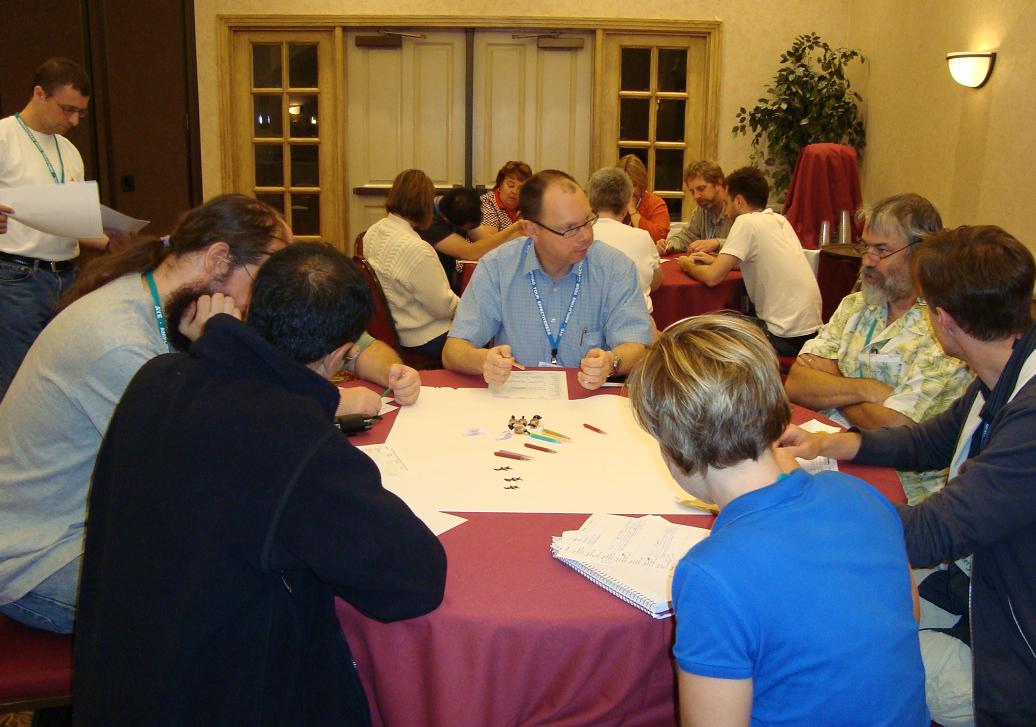 The highlight of the evening had to be the project pitches as each of the three teams presented their project proposition, outlining their project's goal, its deadline and a team staffed with Agile Fairytale characters.
Mirror, Mirror on the Wall… Who's the fairest of them all?
Many thanks to everyone who attended! The overwhelming enthusiasm of the participants was a sure sign that Pascal and I were among folks who take responsibility for ourselves by continuously seeking to improve.
Heartfelt Lessons Learnt by the Group
The only person we can change is ourselves.
Everyone has value.
Stop being a misanthrope: we should appreciate people more.
By looking at what we think of others, we can learn about ourselves.
It's up to us as individuals to take responsibility in a relationship.
One participant declared, 'I can see how the game can be a catalyst for team building. I'm going to play it with my team the moment I get home!'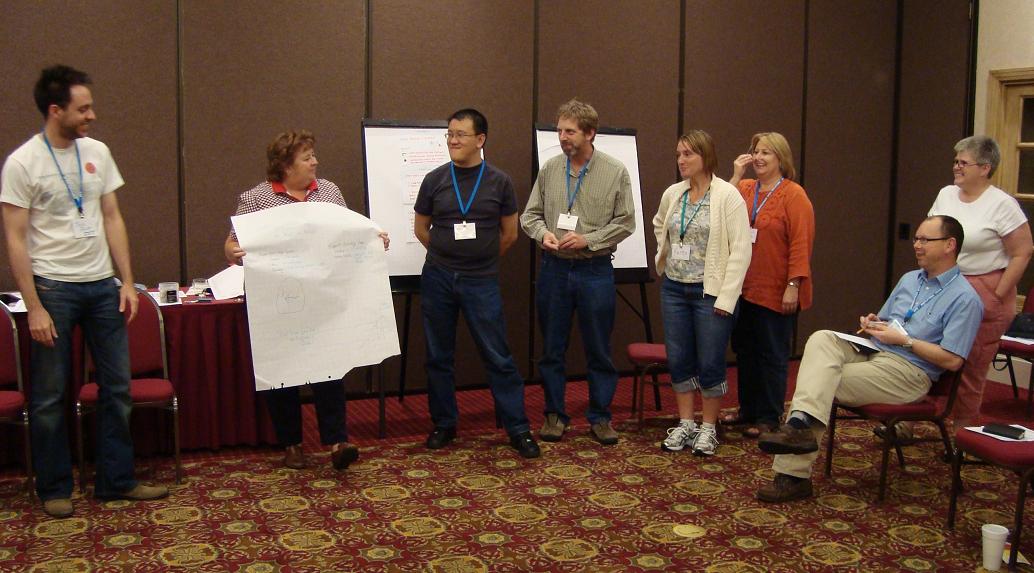 Agile Fairytales coming to a place near you
Mirror, Mirror on the Wall… Why Me? will be showing next at XP Days Benelux later on this month. The Agile Benelux contingent are world-renowned for their sense of fun, so I'm looking forward to what promises to be a most excellent European mini-adventure of self-discovery.

*The Snow White and Seven Dwarves Game is licensed under the Creative Commons Attribution-Share Alike 2.0 UK license.