The Agile Coach Toolkit
Monday, 20 April 2009
Welcome to the launch of The Agile Coach Toolkit brought to you by the Agile Trio: Pascal Van Cauwenberghe, Vera Peeters and me. Our mission: to transform work into play!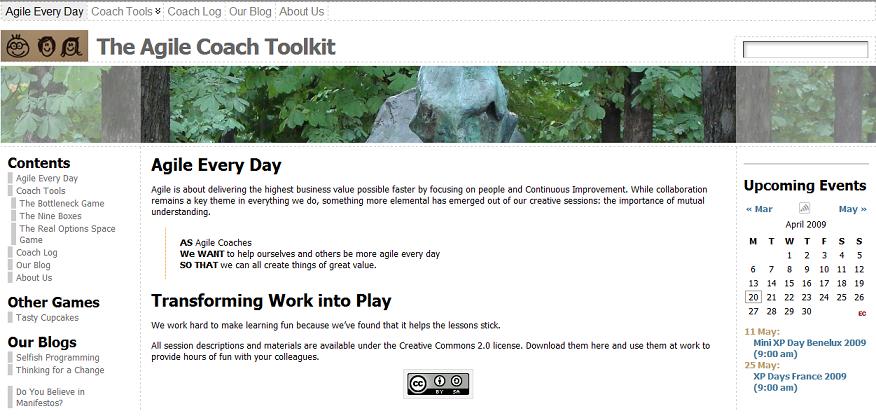 Join us in a Perfection Game
Send us your feedback using The Perfection Game by answering three questions:
What do you like about The Agile Coach Toolkit?
What would make it perfect?
Score out of 10 (where 10 is 'It's Top of the Pops!' and 0 is 'Needs a lot more work.')?
Upcoming Events
See you soon!