The Role of an Agile Customer Proxy
Monday, 20 April 2009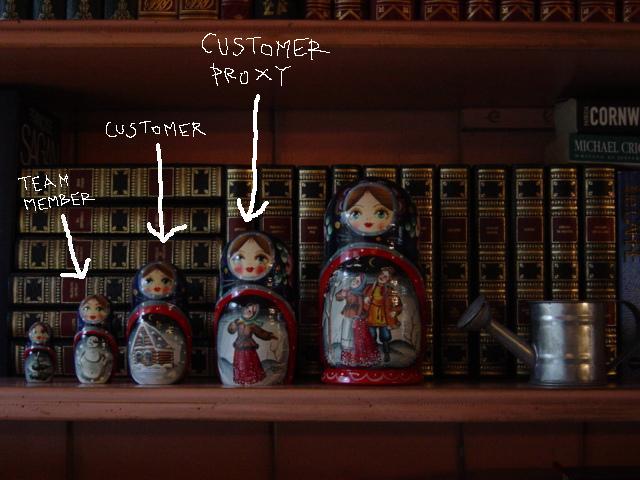 TO maximise the effectiveness of the customer of the product and the value of the organisation
AS AN Agile Customer Proxy
I NEED to help the Agile Customer ensure the team works on stories that deliver the highest business value possible.
Acceptance Criteria
If an Agile Customer cannot be identified or is unavailable to the team, you can nominate an Agile Customer Proxy to act on behalf of the Agile Customer to the team.
Those of an Agile Customer plus:
Backlog
You can find out more about the other Agile Team Roles and Responsibilities here.