The Role of an Agile Customer
Monday, 20 April 2009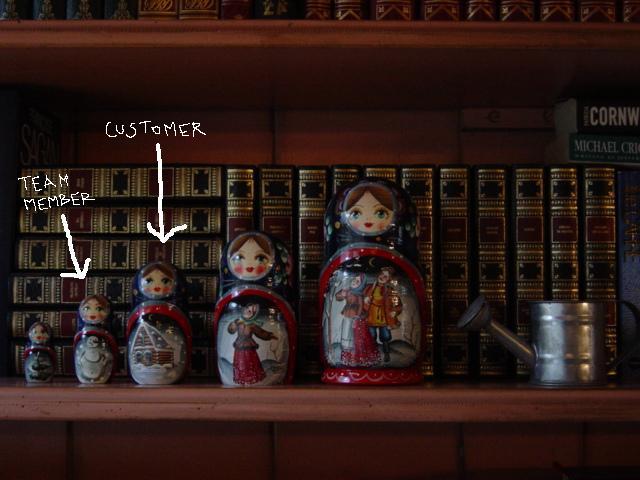 TO maximise the effectiveness of the customer of the product and the value of the organisation
AS AN Agile Customer
I NEED to ensure the team works on stories that deliver the highest business value possible.
Acceptance Criteria
Those of an Agile Team Member plus:
I have a good understanding of the business domain
I have the authority to make business decisions
I provide a single voice on business value and business decisions even when there are multiple customers.
Backlog
I write user stories and acceptance criteria
I define acceptance tests
I clarify any ambiguity until it is understood by the team
I define business value currencies for the project
I assign business value to stories using the business value model
I define business rules
I help define data rules
I update the team on changes
I help remove business-related impediments raised by the team.
Prioritisation and Planning
I decide the final shape of the Release Plan
I prioritise stories to maximise business value, taking into account risk, effort and dependencies
I collaborate with the team on Iteration Planning
I constantly review, refine and re-prioritise the Release Backlog, also known as Backlog Grooming.
User Acceptance Testing
I provide regular feedback by testing the deliverables against a user story's acceptance criteria
I formally accept the deliverables against a user story's acceptance criteria at Show & Tells.
You can find out more about the other Agile Team Roles and Responsibilities here.