XP Days Benelux 2009: The Start of a Great Adventure
Sunday, 15 November 2009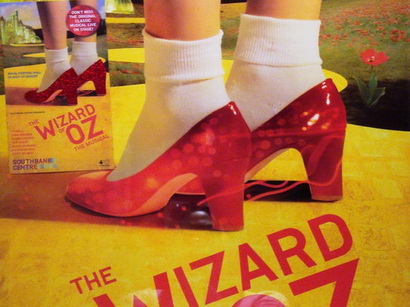 'Follow the Yellow Brick Road. Follow the Yellow Brick Road. Follow-follow-follow-follow, follow the Yellow Brick Road!'
We're off to see the Wizard
A bunch of us are off to Brussels next Sunday for XP Days Benelux 2009 (23 – 24 November). The program is jampacked with even greater sessions than last year. Now that's what I call Continuous Improvement in action.
Somewhere over the Rainbow
I'll be presenting another game from the Agile Fairytales series: The Yellow Brick Road – Agile Adoption through Peer Coaching. I first co-presented The Yellow Brick Road with Duncan Pierce back at XPDay 2007. Since then, the concept of Agile Fairytales have travelled around the world, appearing at SPA 2008, Agile 2008, AYE 2008, XP Days Benelux 2008 and XP Day France 2009.
Inspired by the enthusiasm of many Agilists for games, learning and fairytales, there's now an almost-new and much-improved version of The Yellow Brick Road!
The Name of the Game

The Yellow Brick Road is the difficult path Dorothy takes towards the Emerald City to find the mysterious Wizard of Oz to help her get home. Swap your bit part for a major role in the Agile re-telling of 'The Wizard of Oz' for your organisation. Let your companions and other characters help you tap into the resources you've always had but never realised to complete your quest for a more Agile organisation.
Follow the Yellow Brick Road

The goal of the Yellow Brick Road Game is to gain fresh insights on a problem you face by looking at it from different perspectives. The overall goal of the session is give you the opportunity to put peer coaching into practice.
By alternating between the roles of Dorothy (the person being coached), the Coach and the Observer, you will practice 4 key coaching skills: Questioning, Observing, Listening and Feedback.
Read more about the session here. Find your Somewhere-over-the-Rainbow at next week's XP Days Benelux. Hope to see you there!
Appreciations
Many thanks to Dyan, Maria, Alissa, Ben, Paul, Steven and Pascal for all their feedback at the dry run of The Yellow Brick Road Game earlier this month. Your input has been invaluable to the latest version of the game. T-H-A-N-K Y-O-U!