April Smarts
Saturday, 3 April 2010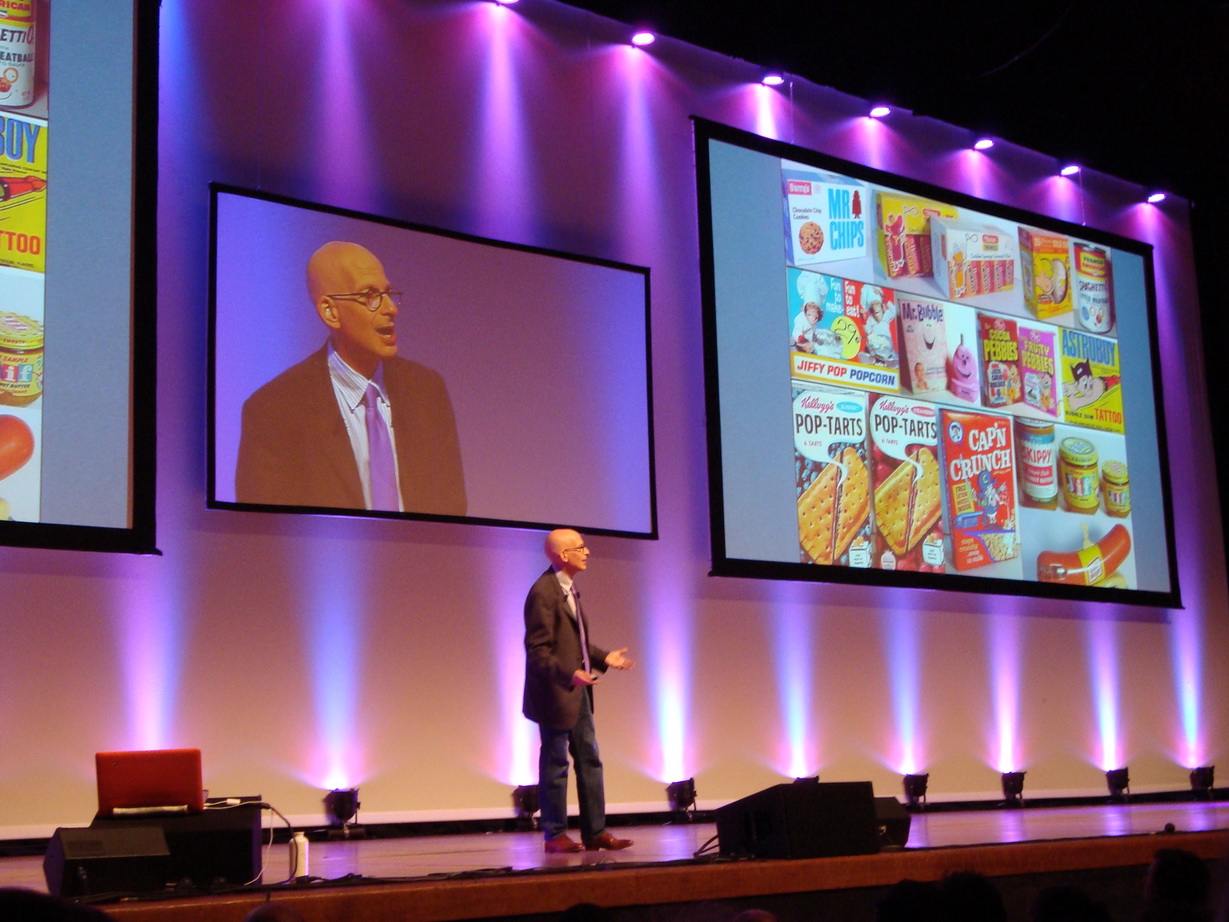 Ahead of Marketing
It was great to have celebrated this April Fool's Day by seeing Seth Godin present 'Ahead of Marketing' live in Antwerp, Belgium. The event was organised by Flanders DC (District of Creativity) with around 1000 attendees awaiting with bated breath to hear words of inspiration from one of the most famous marketers around.
Seth Godin in Short
Seth shared 7 core messages with the audience:
1. Abandon instructions. According to Seth, we're all conditioned to strive for mediocrity from school age. It's this conditioning that stops many of us from daring to be remarkable. We set our own limits.
2. Do work that matters. Seth urged us to make a difference regardless of our job title. Make solving interesting problems a key part of our job.
3. Become an artist. Make a splash of genius by solving a problem like no one ever has before. Make people think. Instead of treating our jobs as a mere means to an end, we should use it as a platform for our 'art'.
4. Real art demands courage. 'Art that matters always involves going the other way,' said Seth.
5. Ship! Ship! Ship! Real artists ship their creations. Ship early and often.
6. Give gifts. Paint pictures. Make the world better.  Give away your art often. Giving makes you create more.
7. Teach people to lead. Seth invited us to begin by leading ourselves. And to encourage others to do the same.
My Takeaway in Market Speak
Practice the gift of giving. Be generous to be better.