Time for Play
Monday, 23 April 2012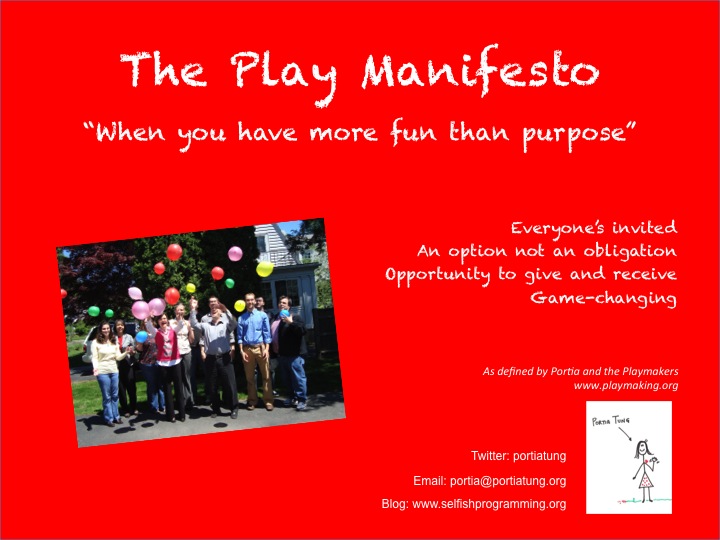 Calling all Playmakers!
It's Monday morning. Again. Is your cup half empty or half full? Either way, a spot of Play is sure to get you topped up and rearing to go again!
If you want to learn more about the science of Play and how to lead a more playful life at work, join us for a play session in May:
Hope to see you there!
Meanwhile, find out more about The Play Manifesto at www.playmaking.org – the home of Playmaking!