Labour of Love
Wednesday, 20 November 2013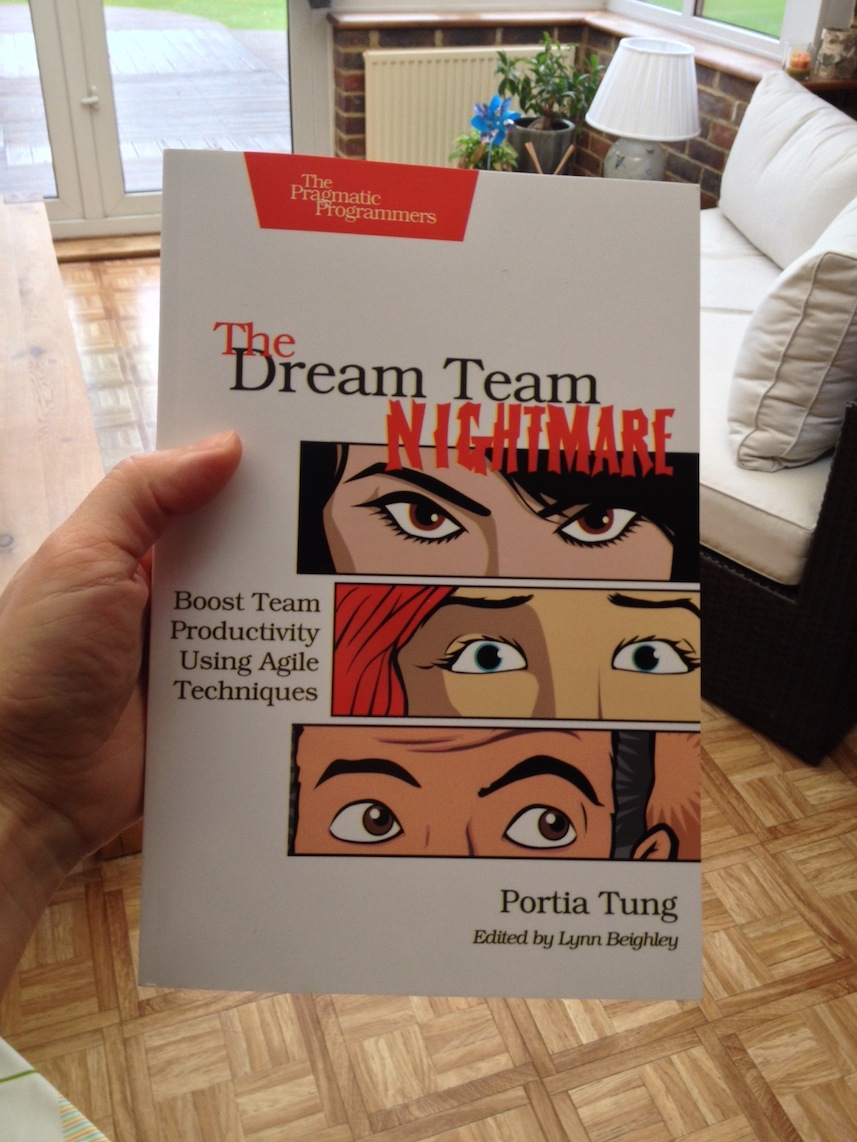 On Wednesday, 20 November 2013, I held my second newborn child in my arms for the first time. I am, of course, referring to my first ever novel in print, "The Dream Team Nightmare – Boost Team Productivity Using Agile Techniques".
I start by counting all the fingers and toes. Then I slowly study this printed creation, one feature at a time. Even though I've spent the past two years painstakingly breathing life into the book – writing, editing, rewriting and tweaking – I'm astounded by the stranger before me. It's like meeting a penpal in person for the first time after having corresponded with them for years. And now that I can actually flick through physical pages, reading the gamebook is as much fun as I'd hoped it would be when I first decided on using the Choose-Your-Own-Adventure style format for this business novel.
My greatest hope is that you, as Jim Hopper, an agile coach, and me can help make the world of work a better place, one baby step at a time.
The book is now on sale from the Pragmatic Bookshelf and amazon.com. It will be available in a couple of weeks on amazon.co.uk and other amazon sites.