Bowling Agile
Saturday, 21 March 2009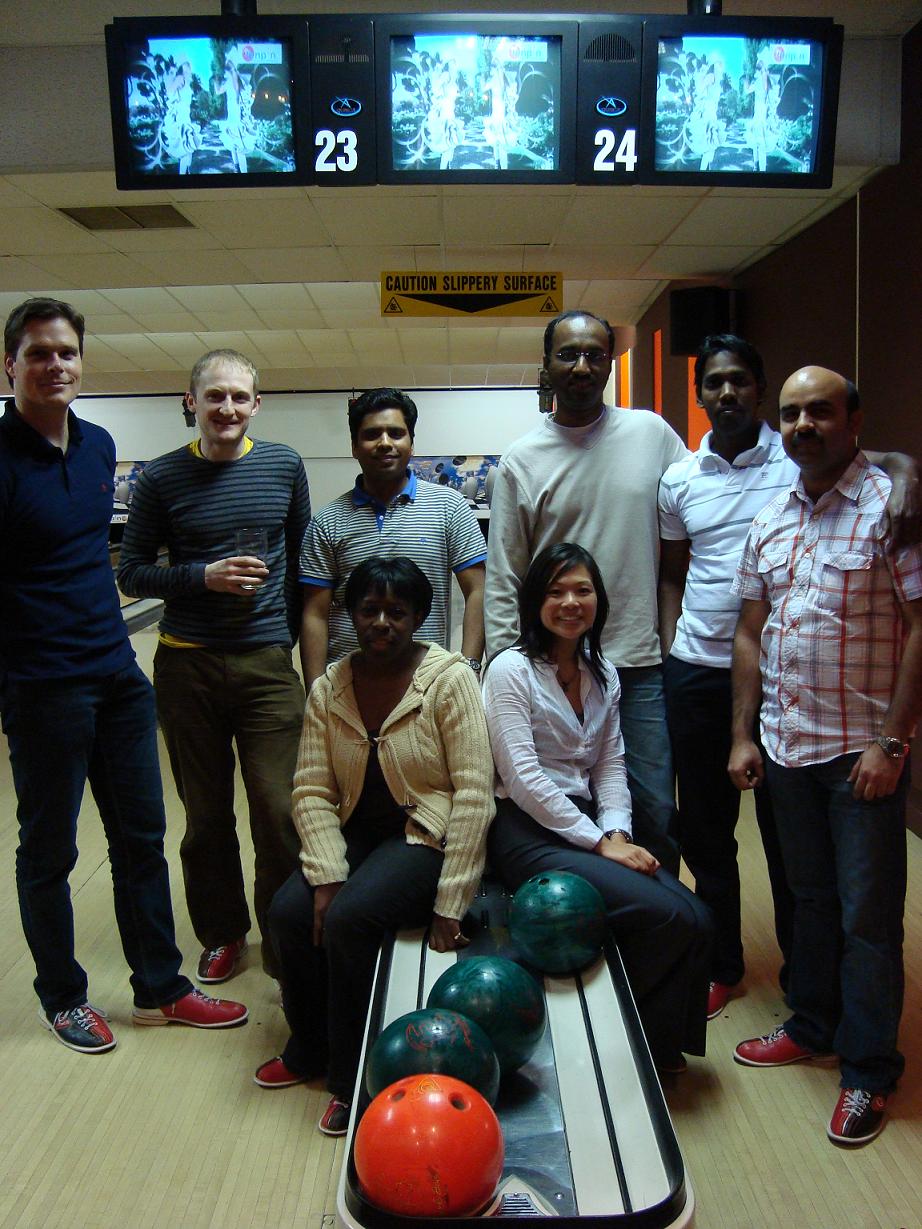 This weekend kicked off with a fabulous night out with one of the most memorable teams I've had the good fortune to be part of. They're memorable because they were the first delivery team to undergo Agile Enablement in a large organisation. I'm sure you can imagine the pressure and weight of expectation they had to shoulder. Being pioneers is never easy. This team is living proof that focusing on the people aspect in any team gives teams a chance to flourish.
Try, Catch, Finally
The evening began with a game of bowling in two teams of four, followed by seeing Bolt in 3D and a tasty dinner. To the surprise of many, those who rarely bowled did very well for bowling newbies. Of course, that may well have been beginner's luck.
Nonetheless, it reminded me of how true apprentices (folks who really want to give things a go and do so with an open mind) find it easier to adapt than experts because they find it easier to leave preconceptions and ego behind in order to move forward.
Like Agile, for me learning is an incremental and iterative process:
Listen first.
Ask questions.
Listen some more.
Question some more.
Ask for feedback.
Listen for feedback.
Act on feedback.
Playing for Change
Thanks to Neeraj, Sudhakar, Nitin, Murali, Genevieve, Nick, Robin for making it such a F-U-N Friday night! And a special thanks to Leslie for sponsoring our night out!