The Role of an Agile Architect
Friday, 24 April 2009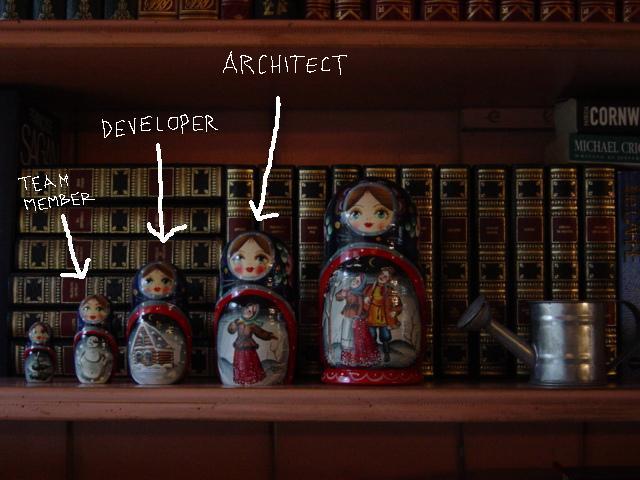 TO help teams deliver business value now and in the future
AS AN Agile Architect
I NEED to ensure the team implements good techniques and practices.
Acceptance Criteria
Those of an Agile Developer plus:
Development and Testing
I help disseminate good techniques and practices
I help review designs from a strategic point-of-view
I help teams align their techniques and practices
I help make sure what different teams build integrates well
I provide insight into the way things are done and what is being produced
I ensure quality issues are addressed
I have experience of Agile Design and Architecture.
You can find out more about the other Agile Team Roles and Responsibilities here.