The Role of an Agile Tester
Friday, 24 April 2009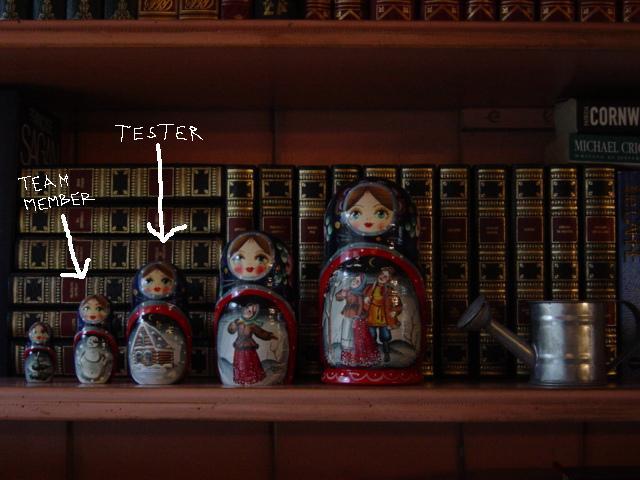 TO know the state the project is in and identify where the team can improve
AS AN Agile Tester
I NEED to provide information on the state of the project.
Acceptance Criteria
Those of an Agile Team Member plus:
I have strong communication and analytical skills
I can perform different types of testing.
Backlog
I assist the Agile Customer to define acceptance criteria and acceptance tests
I help clarify any ambiguity until it is understood by the team
I capture and keep acceptance tests up-to-date.
Agile Estimating
I provide estimates to the required level of accuracy for user stories and tasks.
Testing
I execute manual test scripts throughout the software development process
I run automated test scripts throughout the software development process
I provide up-to-date test results
I analyse test results
I automate test scripts
I collaborate with the team to answer queries and resolve issues and defects
I help the Agile Customer prioritise issues and defects.
You can find out more about the other Agile Team Roles and Responsibilities here.