Agile Fairytale Release: Mirror, Mirror on the Wall… Why Me? – Version 1.2
Monday, 25 May 2009
The latest version of the 'Mirror, Mirror on the Wall… Why Me?' has just been released. The download now contains even more materials (available in both English and in French) to help you run and play the session with colleagues, friends and family!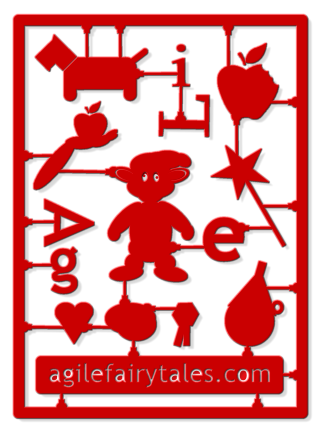 What's in the goodie bag?
Instructions on how to run the game
The worksheet to be filled in during the Part 1 of the game
The card deck for Parts 1 and 2 of the game
Slide presentation to accompany the running of the session *NEW*
And last, but by no means least, the re-telling of the fairytale Tarantino-style – suitable for adults only *NEW*
What's on the backlog?
Still to come is a full session description to make running the session smoother and even more fun and meaningful!

*The Snow White and Seven Dwarves Game is licensed under the Creative Commons Attribution-Share Alike 2.0 UK license.