Integrating Agile 2009: A Retrospective
Thursday, 18 June 2009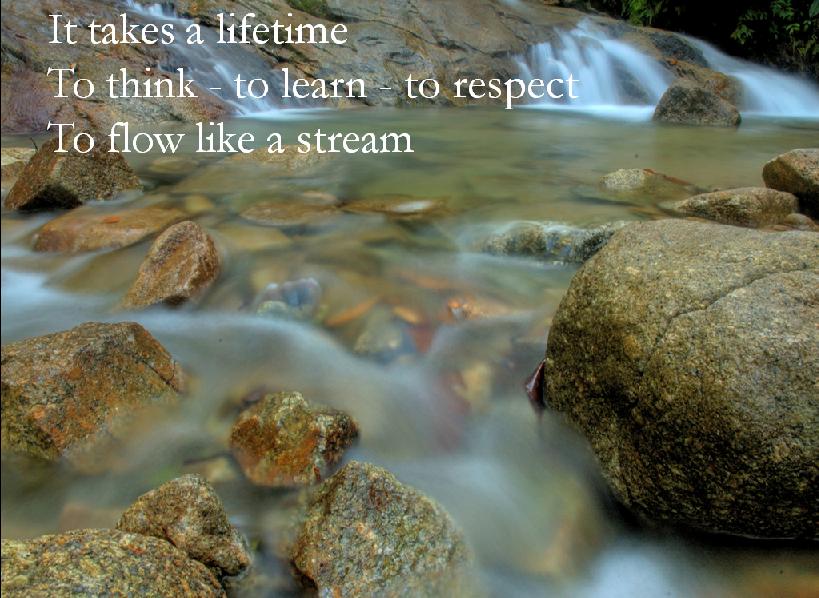 What Went Well
Henrik Kniberg's opening keynote on 'The Thinking Tool Called Agile' reminds us that Agile is a tool and therefore a means to an end. It shouldn't be a goal in itself.
Rob Westgeest promoting XP Days Benelux 2009, the most fun-filled and educational Agile conference I know.
Pair poetry writing with Pascal – we wrote a haiku to capture the lifelong journey towards achieving Flow.
Rob Thomsett's curious and entertaining closing keynote about IT teams from the perspective of Management which made me laugh out loud lots!
Co-presenting a session on The Toyota Way and how to make Lean and Agile endure with Pascal Van Cauwenberghe, featuring Snow White and the Seven Dwarves implementing a kanban system and applying Pull!
What Went Wrong
Only session titles were available on the programme – there weren't any full session descriptions to provide details on what the sessions were about.
The nightclub setting and poor lighting made it difficult for participants to focus during presentations.
The programme didn't cater for interactive or experiential sessions to promote active learning.
One day conferences are too short when there are so many folks to meet and learn from!
Pascal and I didn't attend any sessions because we wanted to rehearse our session some more, face-to-face.
Puzzles
Is the Toyota Way easier to implement in Japan because of the hierarchical nature of Japanese culture?
And so what if this is the case? Is it reason enough to not practice the Toyota Way simply because it's harder if you're not Japanese?
Lessons (Re-)Learnt
The Toyota Way in a nutshell: Think 'Long-term', Respect for people, Continuous Improvement.
The Agile (XP) Values complement the principles of Lean and enable us to make a mindset shift based on long-term philosophy.
Continuous Improvement is about being better than you were yesterday everyday.
The importance of taking responsibility for our behaviour and what we do.
Miyamoto Musashi, a famous seventeenth century warrior who lived to a ripe old age, says the secret of his success is: "Do not develop an attachment to any one weapon or any one school of fighting' – it's about mixing and matching your tools according to the context. There is no one tool that fits all. Magic bullets don't exist.
I have much to (re-)learn.
Appreciations
Many thanks to the organisers for looking after us during our brief stay in Amsterdam!
To the enthusiastic participants who attended The Toyota Way session and their subsequent conversations about how we can help teams grow.