Deep Agile 2010: 15 – 16 May 2010
Monday, 12 April 2010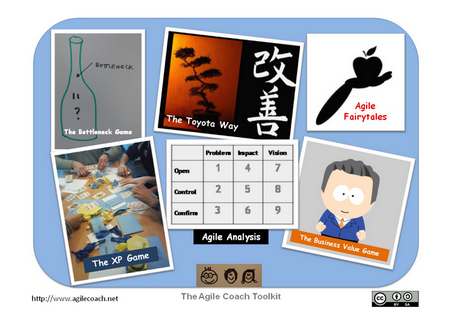 The theme for this year's Deep Agile conference in Boston on 15 – 16 May is 'Empowering Teams with Agile Games', a marvellous idea thought up by Brian Bozzuto and Michael de la Maza.
This will be the first ever Agile conference dedicated to the application and invention of learning games to help us all learn, improve and work.
I'm really looking forward to making new friends and exchanging ideas with the conference organisers in person!
I'll be presenting two games from the Agile Coach Toolkit: "The Yellow Brick Road – Agile Adoption Through Peer Coaching" and "The Bottleneck Game – Process Improvement with the Theory of Constraints". Is it possible to have so much fun under one roof? We'll have to wait and see!
There are still some tickets left for this 2-day weekend of fun in Boston. Sign up quick before April 16 to qualify for the Early Bird discount! I hope to see you there.