A Dip in the Ocean
Wednesday, 16 March 2011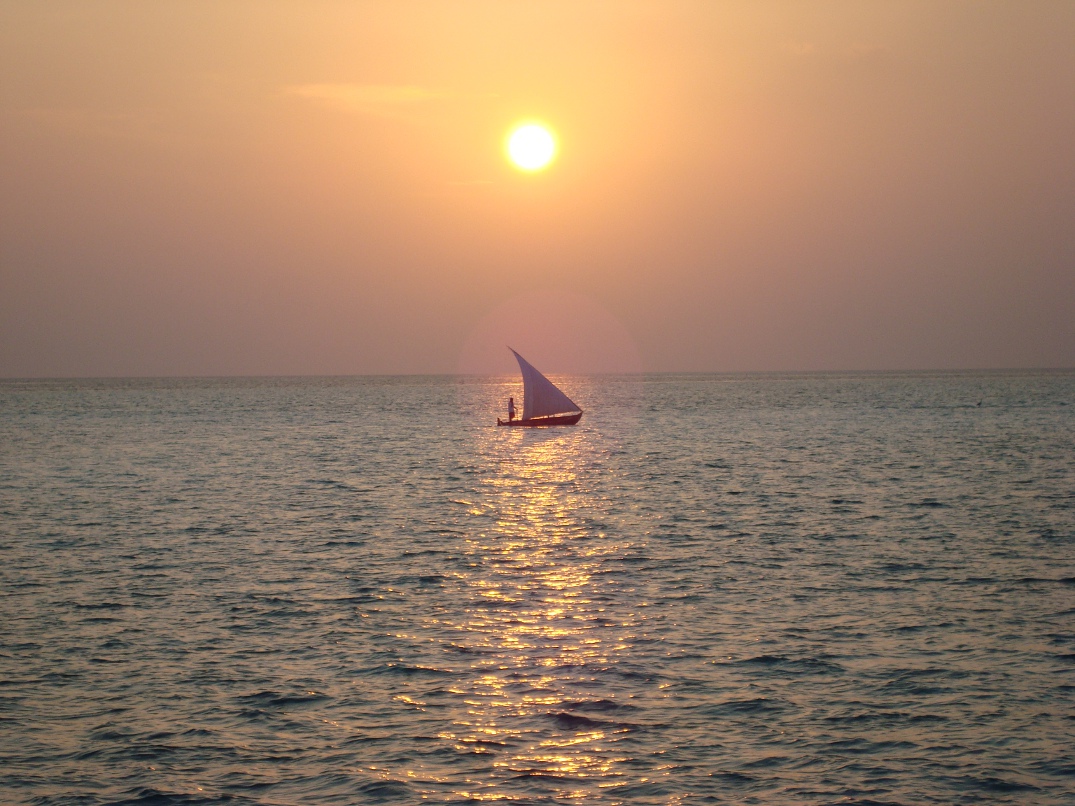 Back in February, I attended my first TedX event, TedX Granta in Cambridge, UK, a city well-known for its academia, research and creativity. Among the many live and recorded talks, the one that moved me most was Sarah Outen's story of being the first woman to ever row across the Indian Ocean.
How Sarah let go and went rowing
The start of Sarah's journey began with the sudden death of her father during her time at Cambridge university. In order to come to terms with her grief, she set herself the daunting challenge of becoming an "ocean rowing racer" in order to raise money for charity in her father's memory. At that time, not only had Sarah never done ocean rowing, she'd not even done all that much regular rowing. But she'd set her mind to it and nothing was going to change that.
While some people might have considered her sudden decision to take up ocean rowing racing as "spiteful" or "whimsical",  Sarah needed to let go of her family and herself. Sarah described this point in her life as a need to "survive" in order to deal with her grief. What better place to be alone than in a sailing boat in the middle of a big blue ocean with nothing but radio assistance?
The route less travelled
Sarah shared many anecdotes about her first trip from Perth to Mauritius which became a circuitous "warmup lap". Instead of rowing in a straight-line, it was much more of a squiggle fraught with tenterhook moments like when she literally found herself unclipping her lifeline but for a moment to upright her overturned boat in a storm in order to survive.
"You can do whatever you want"
Sarah attributes her success in ocean rowing racing to 3 things: having a dream, a vision and belief. She learnt to "let go of naysayers" and focused on turning "bad nerves" into "good nerves" and making them work for her.
Sarah's 7 tips for achieving your dreams
Focus on your goal. Steel your mind and spirit with the mantra of "Just keep rowing". The tough get moving to keep going.
Persevere. Try, try and try again. Keep going. The key difference between winners and losers is that winners keep trying.
Teamwork is dreamwork. Big dreams require teamwork. To reach your full potential, you need great teamwork.
Don't run from fear. Things that make you afraid are often learning opportunities in disguise. Sometimes, the greater the fear, the higher the return on investment.
Re-define "safe" in your head. Your comfort zone  is eroding a bit every day. Continuously challenge yourself in order to be at your best.
Stop worrying. Concentrate on the things that you can change. Let go of things you can't. In Sarah's words, learn to "look at things with equanimity".
Take calculated risks. Be bold and smart to give yourself the best chances for success. In the words of André Gide, "Man cannot discover new oceans unless he has the courage to lose sight of the shore."
When was the last time you unclipped your lifeline and dared to lose sight of the shore?
"A Dip in the Ocean"
You can read more about Sarah's memoir of her ocean rowing races in her new book "A Dip in the Ocean". If her writing is half as compelling as her storytelling, the book is sure to to help free your mind from the shore to which its currently tethered.