The Role of an Agile Coach
Friday, 24 April 2009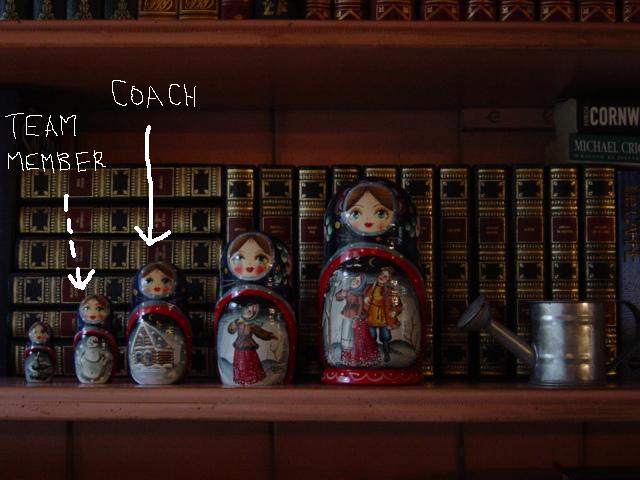 TO create a team that delivers value now and in the future
AS AN Agile Coach
I NEED to help people to reach their full potential.
Acceptance Criteria
I apply the Agile Values at all times*
I apply the Agile Principles and Practices
I apply the servant-leadership style of working
I have excellent facilitation, communication and interpersonal skills
I have extensive experience of Agile projects
I take responsibility for the Agile process being used
I take responsibility for team improvements
I provide 1-2-1 Agile Coaching to team members
I identify people and process issues
I raise impediments, risks and issues as early as possible
I help remove impediments
I update the team on the progress of my work
I believe in collective wisdom: I trust the team to make the best decisions possible based on the information available
I prioritise my work to maximise value, taking into account risk, effort and dependencies
I do jobs that bring the most value to the team
I'm committed to Continuous Improvement.
What Being an Agile Coach Means to Us
You'll notice the emboldened criteria are identical to those of the Agile Team Member. Pascal and I spend a lot of time thinking and learning about the different types of Agile Team Members we want to work with and the kind of Agile Coach we want to become. The Agile Team Roles and Responsibilities remind us to set the bar high for the kind of Agile Team we want to grow and be part of.
You can find out more about the other Agile Team Roles and Responsibilities here.