The Toyota Way Management Principles at ScanAgile 2009
Monday, 12 October 2009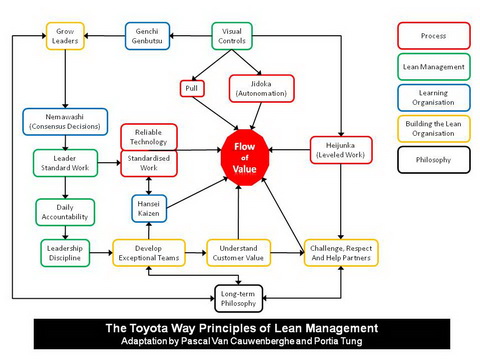 I'll be co-presenting The Toyota Way Management Principles with Pascal this Thursday in Helsinki, Finland at ScanAgile (Scandinavian Agile Conference 2009).
We'll be sharing lots of stories based on our experiences of how we've applied The Toyota Way Management Principles in our work as consultants. We'll go through each of the 14 Toyota Way Principles for implementing Lean and illustrate how we've applied them when working with aspiring Agile teams.
Thanks to all your feedback when we presented this at Integrating Agile back in June, we'll be presenting a newer and much improved version. I hope you'll join us! Learn more about the session from http://www.agilecoach.net/coach-tools/the-toyota-way/.